Description
Prayagraj also known as Prayag and Allahabad, is a city in the Indian state of Uttar Pradesh and the administrative headquarters of Allahabad District, the most populous district in the state. As of 2011, Prayagraj is the seventh most populous city in the state, fifteenth in Northern India and thirty-sixth in India, with an estimated population of 1.11 million in the city and 1.21 million in its metropolitan region. In 2011 it was ranked the world's 130th fastest-growing city. Prayagraj, in 2013, was ranked the third most liveable city in the state (after Noida and Lucknow) and twenty-ninth in the country.
The city's original name – Prayaga or "place of offerings" – comes from its position at the Sangam (confluence) of the Ganga, Yamuna and mythical Sarasvati rivers. It is the second-oldest city in India and plays a central role in Hindu scriptures. Allahabad was originally called Kaushambi (now a separate district) by the Kuru rulers of Hastinapur, who developed it as their capital. Since then, Allahabad has been a political, cultural and administrative centre of the Doab region. Mughal emperor Akbar renamed it Allahabad, which the British changed to Allahabad. In 1833 it became the seat of the Ceded and Conquered Provinces region before its capital was moved to Agra in 1835. Allahabad became the capital of the North-Western Provinces in 1858, and was the capital of India for a day. The city was the capital of the United Provinces from 1902 to 1920 and remained at the forefront of national importance during the struggle for Indian independence.
Located in southern Uttar Pradesh, the city's metropolitan area covers 70.5 km2 (27.22 sq miles). Although the city and its surrounding area are governed by several municipalities, a large portion of Allahabad District is governed by the Allahabad City Council. The city is home to colleges, research institutions and central and state government offices. Allahabad has hosted cultural and sporting events, including Kumbh Mela and the Indira Marathon. Although the city's economy was built on tourism, most of its income now derives from real estate and financial services.
Recomended Packages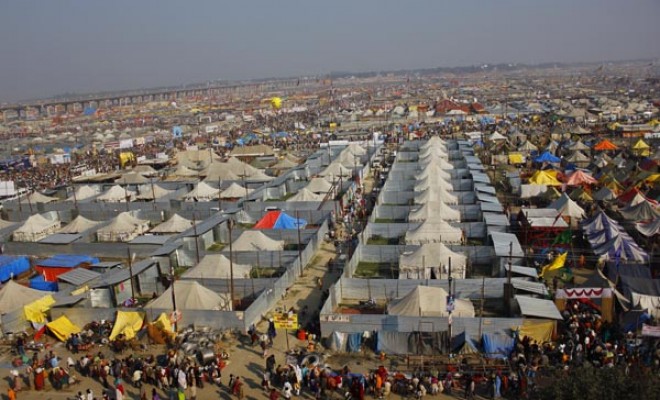 Triveni Sangam Local Tour 2 Day 1 Night
Triveni Sangam Local Tour 2 Day 1 Night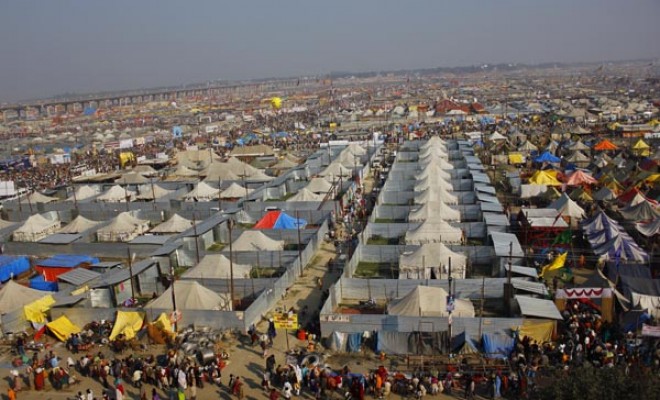 Kumbh tour 4 Days 3 Night
Kumbh tour 4 Days 3 Night